Last revised: 18 August, 2001.

TheSargents Homepage
Richard, Marlene and Ruth invite you to visit our website.
Port Erin, Isle of Man, United Kingdom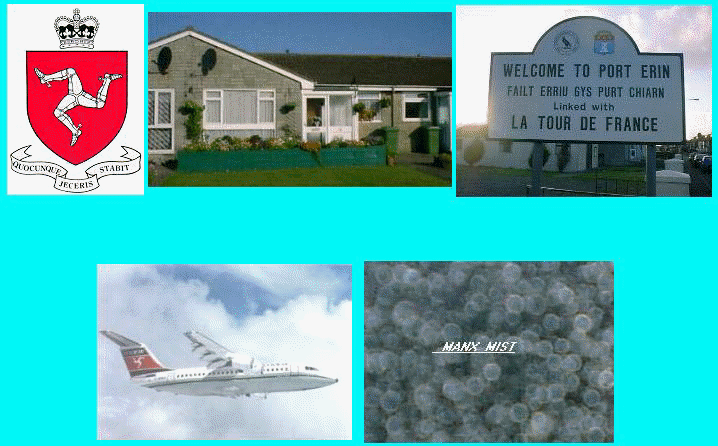 You are visitor Number
To see more pages, click on the items below. If you start at Latest News you will be able to go from page to page.
News, information, and the latest satellite viewing times.
| | |
| --- | --- |
| Some information and pictures of our house. | Snaps taken around the Isle of Man. |
| More snaps. | Do you know our family? |
| Kiss & Alice Cooper. | The Misfits, Rob Zombie, W.A.S.P |
| But not as we know it.......... | Satellite watching & Astronomy. |
| Basking sharks, Chuffs and more | TT / Southern 100 / a few snaps from 1999. |
| History of the Calf of Man, it's nice to spend a summers day exploring! | Where we are and what web sites to visit. |

e-mail ruth189101@icqmail.com